Meet the people who got us this far: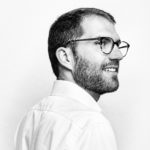 Postdoctoral Researcher – Sanquin Blood Foundation – Green Labs NL
In the lab, Ben aims to understand the complex regulation of gene expression. He tries to reduce his computational and lab-based professional footprint. Ben is a strong believer in the power of uniting scientists to press for a sustainable change in science.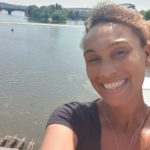 Lab Manager – Princess Máxima Centrum – Green Labs NL
Working at the bench side, Hannah sees first hand the environmental impact scientists have in their daily work and finds this mirrored on a macro scale while managing her research team. Over the last year Hannah has worked to promote lab sustainability and bring attention to its importance at an individual, institutional, and governmental level while also into the public focus through speaking events and art exhibitions.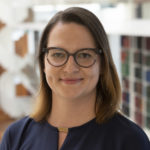 PhD candidate, Erasmus University Medical Center – Green Labs NL
In her PhD project, Gabriela studies expression of genes involved in human appearance. Through being active in green lab movements on institutional, national and international level she aims to promote a network of green-minded scientists which can drive the necessary sustainable changes (not only) in science.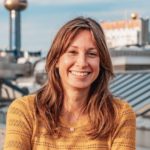 Research Scientist – University of Vienna – Green Labs Austria
As an environmental microbiologist studying the biogeochemical cycling of nitrogen, Melina comes into first-hand contact with the disastrous effects of a changing climate on microbes and ecosystems. She believes that scientists need to have a strong societal presence beyond academia, and therefore is actively promoting sustainability in scientific institutions and beyond.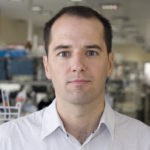 Principal Investigator – IDIBAPS (ES) – FKNE Scholar
Jaime is the co-PI of the Brain Circuits and Behavior lab (braincircuitsbehavior.org) at IDIBAPS, Barcelona (Spain). His group investigates the brain circuit mechanisms underlying cognitive functions such as perception, working memory and decision making.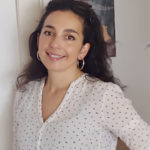 Assistant Professor, University of Lausanne (CH) – FKNE Scholar
The main interest in Vassiliki's group is to investigate autophagic mechanisms of protein homeostasis in the brain. In the meanwhile, she has personally developed a strong interest in carrying out research in the most sustainable and environmentally friendly way and she tries to bring this need to the attention of the wider neuroscience and life science community through the FENS-Kavli Network of Excellence (FKNE).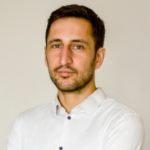 Sustainable research manager – LEAN (UK)
Martin started working as a technician and researcher before moving into sustainable labs at the University of Edinburgh in 2013. He currently works at King's College London their Sustainable Research Manager, and as the director of Green Lab Associates. He also works at UCL as their Sustainable Lab Advisor, where he manages the LEAF programme.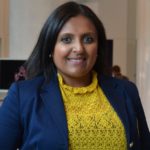 Head of Sustainability – The Francis Crick Institute – LEAN (UK)
Rajnika is a sustainability professional with extensive experience in effecting change and innovation to deliver company sustainability goals and business models. Rajnika's 19 years of sustainability experience spans various industries including nuclear, transport, construction, healthcare, agriculture, waste, research and national government. A trained Lead ISO14001 auditor, with a proven track record in Environmental Management.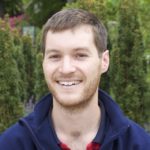 Project Coordinator – University of Edinburgh – LEAN (UK)
Andrew is a Projects Coordinator for the University of Edinburgh's laboratories, working to make them more sustainable by increasing energy efficiency, reducing waste and improving the design of lab buildings.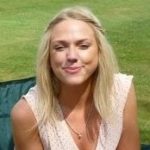 Sustainable Science Manager – University of Bristol – LEAN (UK)
Anna leads on energy and carbon projects within the University of Bristol's STEM buildings and coordinates the Sustainable Science & Green Labs Initiative. She supports the development of the Green Labs Certification scheme, LEAF via a national steering group. She works with the grant funding bodies and research councils to include science sustainability within academic grants. She is a founder and chair of the national Laboratory Efficiency Action Network (LEAN).
Meet the contributors who offered financial, conceptual and technical support to SELs: